Melinda Johnston Physical Therapy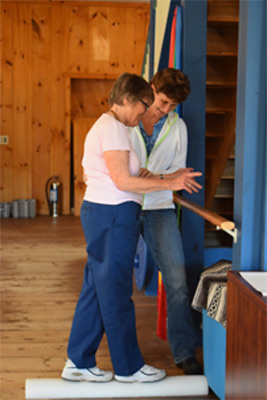 Whether it's a nagging pain, injury or the need for a significant rehabilitation following surgery, you will find the care you need with a personalized, customized therapy program from M. Johnston Physical Therapy.
You only work directly with Dr. Melinda Johnston.  Your program begins with a thorough evaluation and then education to make sure you fully understand the optimum scope of your PT program.  With that understanding, you begin a customized program designed to address your therapeutic needs and get you back to your old self as soon as you can.  Johnston Physical Therapy's customized therapeutic programs combine scheduled visits with "at home" exercises that match your ability to properly complete them in the most beneficial manner.  Your progress is constantly monitored and adjustments are made along the way to make sure you have the best opportunity to have a successful rehabilitation program.
Communication with your Physician is an important factor in your case.  Many patients progress well because of collaborative efforts of a team – including your Primary Care Physician, your Physical Therapist as well as any specialist that may be involved in your case.  Therefore we try very hard to keep the lines of communication open with your "team" throughout your case.